Summer Camp 2020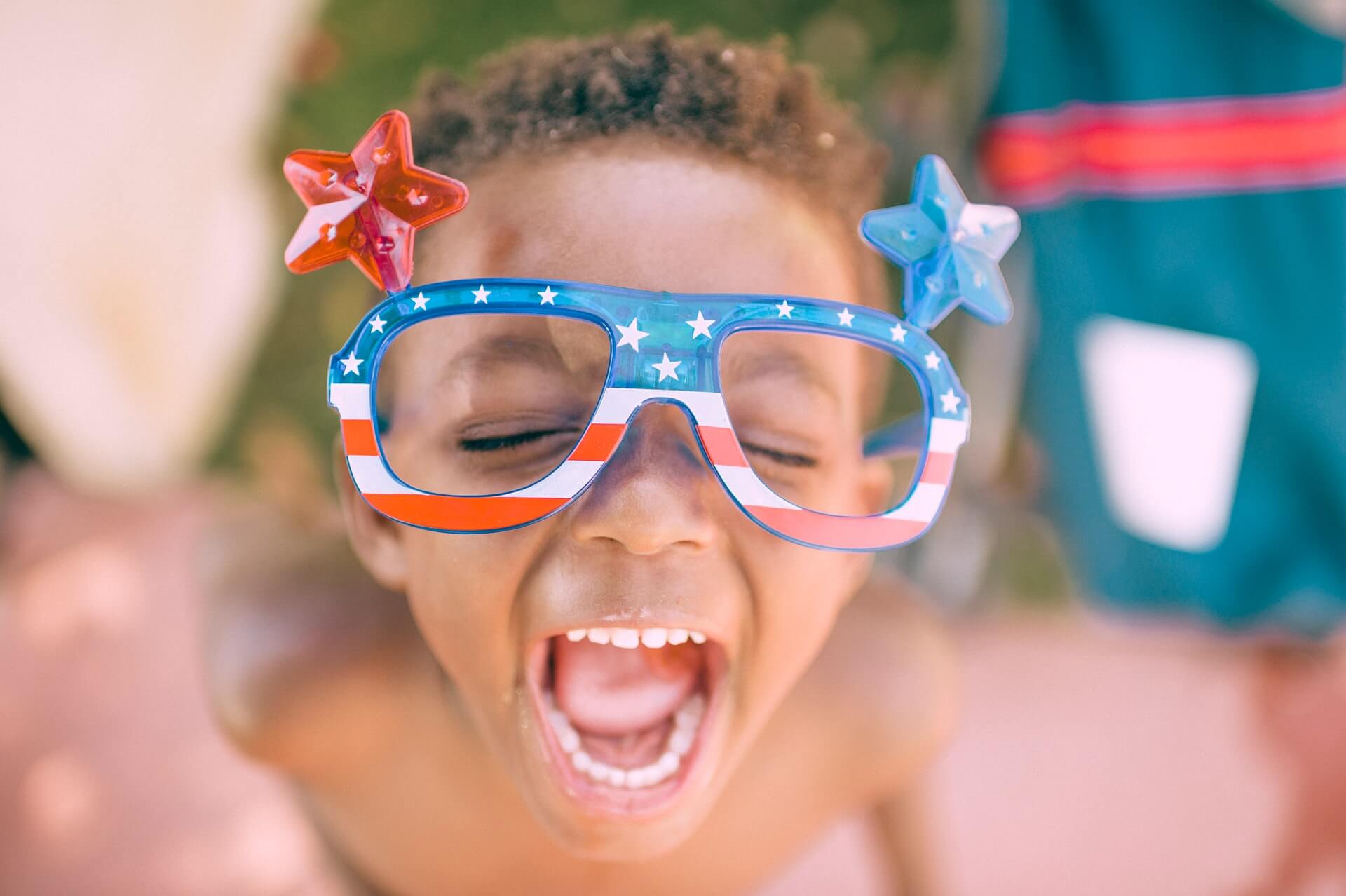 Pine Tree Montessori School in Yorba Linda is happy to provide our community a special summer program for 2020. This year, we will be offering a slightly varied schedule that will be sure to keep your child engaged all summer long. Children will enjoy in house shows, weekly themes and Friday Movie Day. We have updated our Yorba Linda facility with new cleaning and hand sanitizing stations. For more detailed information please contact us directly.
Summer Camp in Yorba Linda 2020
June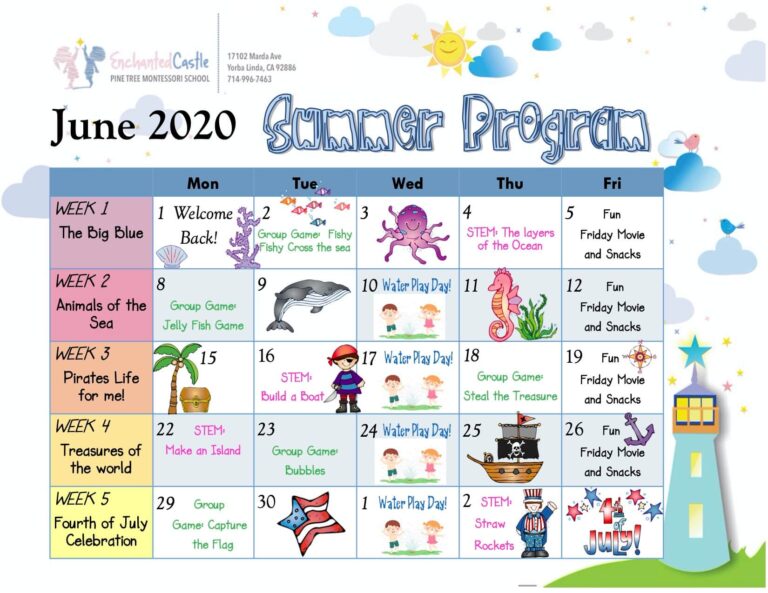 July
June July August
Our preschool has both part time and summer time programs available for the summer. We have slightly modified our hours to accommodate for CDC and city recommendations during COVID-19. We currently have three classes in session during the morning hours.  In all classes, emphasis will be given to ground rules of a Montessori class. Lessons of grace and courtesy will also be given. The Montessori Philosophy believes that children learn from each other. That is why we have mixed age groups in all the Yorba Linda classes. All children receive Art, Music, Dance, Language (Spanish & Chinese) and STEM (Science, Technology, Engineering and Math) as part of the curriculum.
Weekly Activities All Summer Long
To keep children engaged all summer long, we have provided parents with our weekly activity calendar.
Academics
Social skills and focus on academics using a full set of Montessori materials are stressed.
Outdoor and Sports
Summertime wouldn't be complete without outdoor activities. We have staggered our group outdoor times to ensure that everyone has a safe and clean environment. For more information about how we are making our facility safe during COVID-19, contact us today.
Monthly Tuition for Summer Program 2020
6:30 AM to 9:00 AM & 3:00 PM to 6:00 PM
The Day Care program is designed to give working parents the full value of a Montessori Education. Children may spend a maximum of 9 hours a day. Children that arrive during morning daycare will be served breakfast before 9:00 am and children staying for afternoon daycare will be served a snack. Before and after Montessori classes, the children spend time in a non-academic setting that provides opportunities for free play, fantasy play, role play, large muscle activities and structured art.
This is a balanced program which offers children an opportunity for intellectual growth and social interaction, combined with a vast amount of warmth and affection from a trained staff.
Program Time Monthly Tuition
3 Days: Full Time (6 Hours) $650
3 Days: Extended Time (9 Hours) $800
5 Days: Part Time (3 Hours) $650
5 Days: Full Time (6 Hours) $750
5 Days: Extended Time (9 Hour) $900